Tyler Ford
OFFICIAL #39
| | |
| --- | --- |
| NBA Experience | 8th season |
| Born | June 8, 1985 (Lima, Ohio) |
| Resides | Lafayette, Ind. |
| High School | Allen East (Lafayette, Ohio) |
| College | Ball State University '07; M.A. '09 |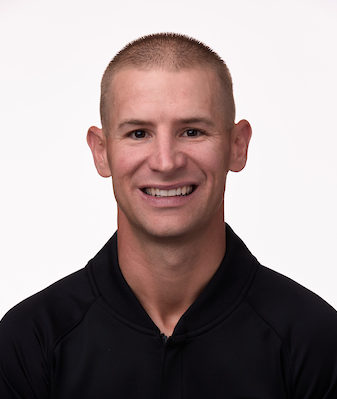 Tyler Ford has officiated 400 regular-season games and 23 playoff games in seven seasons as an NBA staff official.
Ford considers his most memorable NBA assignment to be his first playoff game: the Philadelphia 76ers vs. the Brooklyn Nets in a first-round series on April 13, 2019. 
Before joining the NBA officiating staff, Ford refereed five seasons in the NBA G League. He officiated the 2015 NBA G League Finals and the 2014 NBA G League All-Star Game. 
Ford spent four seasons officiating in the WNBA. He also officiated Division I college basketball for three seasons in the Big Ten, Mid-American Conference and Summit League.
The Ohio native served as the Assistant Director of Intramural Sports at Purdue University from 2009-15. Ford holds both bachelor's and master's degrees in Sport Administration from Ball State University.
He enjoys playing golf in his free time. 
Fun Facts
| | |
| --- | --- |
| Favorite TV Show | Yellowstone |
| Favorite Movie | Remember the Titans |
| Favorite Musician | Old Dominion |
| Favorite Book | Power of a Positive Team |
| Favorite Meal | Steak |
| Favorite App | Netflix |
| Would Most Like To Visit | Ireland |
| Bucket List | Play golf at Augusta National |