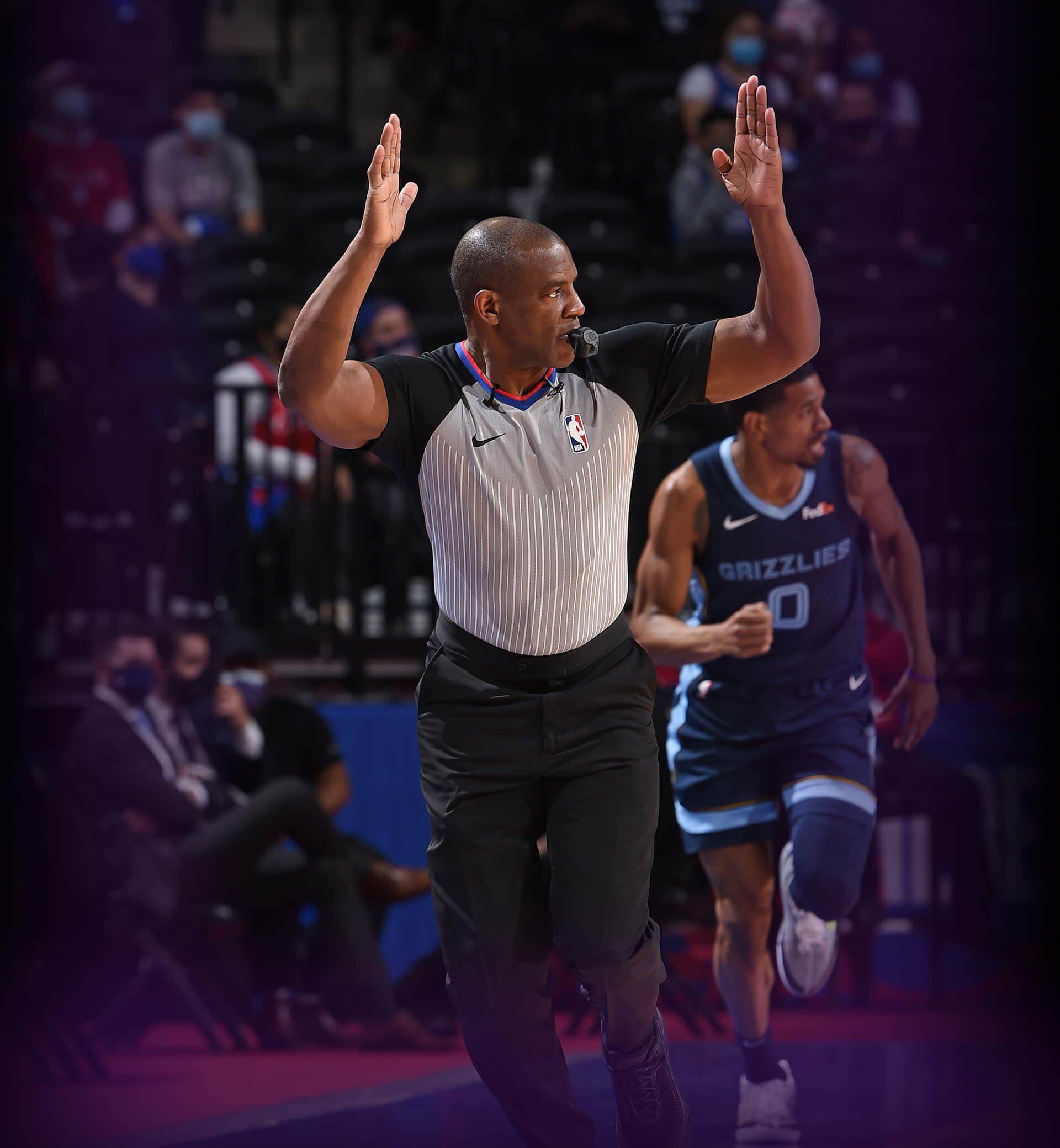 Tony's Story
Tony Brown, respected veteran NBA referee, was diagnosed with pancreatic cancer in April 2021.
The NBRA is joining forces with the Pancreatic Cancer Action Network (PanCAN) to raise awareness and critical research funding for patients like Tony and the nearly 61,000 others expected to be diagnosed this year.
Tony Brown spent most of his life surrounded by basketball. In high school, Brown earned All-State basketball honors at Amos P. Godby in Tallahassee, Fla. He attended Florida A&M before transferring to Clark Atlanta University, a historically black college and university (HBCU), where he received a bachelor's degree in Finance.
Tony officiated over 1,071 regular-season games and 35 playoff games in 19 seasons as an NBA official. He has worked the 2018 and 2021 NBA All-Star games. Prior to joining the NBA, he worked for four seasons in both the NBA G League and CBA, and three seasons in the WNBA. During that time, he refereed the 2002 WNBA Finals, the 2002 WNBA All-Star Game and the 2001 CBA Finals.
Tony resided in Atlanta with his wife Tina and their three children Bailey, Basile and Baylen. He spent nearly every day of his life on basketball courts, and for the past 25 years, on his feet running. Whether officiating, training or keeping up with his three children, Tony has been on the move. It wasn't until the end of April 2021 when Tony made a trip to the doctor for some bothersome stomach discomfort that this changed.
Tony was supported by his wife Tina, his family, friends, the entire NBA community and thanks PanCAN and its Patient Services program for the invaluable resources and help.
On October 20, 2022, Tony passed away surrounded by his family, friends, and fellow officials after a courageous battle with pancreatic cancer. "Tony Brown was one of the most accomplished referees in the NBA and an inspiration to his colleagues," said NBA Commissioner Adam Silver.
The entire NBA family mourns Tony's passing and he will be forever missed and remembered daily.
In honor of Tony, join us and take bold action to improve the lives of everyone impacted by pancreatic cancer. With your donation, PanCAN will fund more research, more life-changing programs and more support for patients and their families.
Click here for free, in-depth and personalized resources and information on pancreatic cancer: