Phenizee Ransom
OFFICIAL #70
| | |
| --- | --- |
| NBA Experience | 3rd season |
| Born | December 9, 1974 (Atlanta, Ga.) |
| Resides | East Point, Ga. |
| High School | Woodward Academy (College Park, Ga.) |
| College | University of Georgia '98 |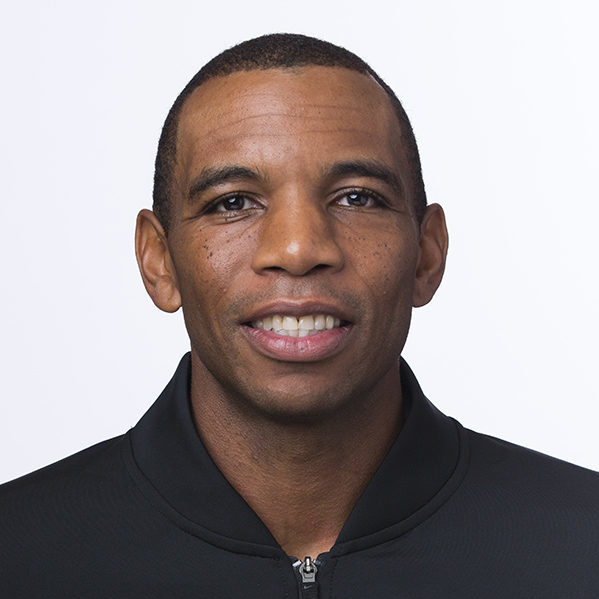 Phenizee Ransom is in his second season as an NBA official. He refereed 32 regular-season games in his first season on staff in 2018-2019
As of Nov. 15, 2018, when the NBA announced his promotion to full-time member of the league's officiating staff, Ransom had officiated 13 regular-season games and eight preseason games as a non-staff official.
He has officiated six seasons in the NBA G League, including the Finals in 2017 and 2018. He also worked the NBA G League International Challenge during NBA All-Star 2018 in Los Angeles.
Ransom has eight years of collegiate officiating experience, with stints in the MEAC, SWAC, Big South, Ohio Valley, Southern and Sun Belt conferences, among others. He also spent six years officiating high school basketball in Georgia.
The Georgia native was a standout basketball player at Winston-Salem State, earning 1994-95 All-CIAA honors. He went on to play two years at the University of Georgia (1996-98). Ransom played high school basketball at Woodward Academy in College Park, Ga.
His interests include golf and leadership development.
Fun Facts
| | |
| --- | --- |
| Favorite TV Show | Jalen & Jacoby |
| Favorite Movie | The Shawshank Redemption |
| Favorite Musician | The Foreign Exchange |
| Favorite Book | The Tao of Abundance |
| Favorite Meal | Hibachi Chicken and Shrimp |
| Favorite App | Shazam |
| Would Most Like To Visit | Cairo |
| Bucket List | Learn to play the piano |
| Hidden Talent | Public Speaking |