Phenizee Ransom
OFFICIAL #70
| | |
| --- | --- |
| NBA Experience | 5th season |
| Born | December 9, 1974 (Atlanta, Ga.) |
| Resides | East Point, Ga. |
| High School | Woodward Academy (College Park, Ga.) |
| College | University of Georgia '98 |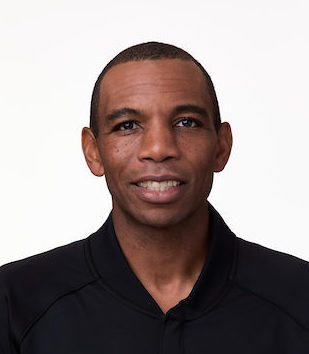 Phenizee (FEN-uh-ZEE) Ransom has officiated 147 regular-season games in four seasons as an NBA staff official.
Ransom officiated seven seasons in the NBA G League, including the Finals in 2017 and 2018. He also worked the NBA G League International Challenge during NBA All-Star 2018 in Los Angeles.
Ransom has eight years of collegiate officiating experience, with stints in the Mid-Eastern Athletic, Southwestern Athletic, Big South, Ohio Valley, Southern and Sun Belt conferences, among others. He also spent six years officiating high school basketball in Georgia. 
The Georgia native was a standout basketball player at Winston-Salem State University, where he was named the 1993-94 Central Intercollegiate Athletic Association Rookie of the Year and earned 1994-95 All-CIAA honors. He went on to play two years at the University of Georgia (1996-98). 
His interests include golf and leadership development. 
Fun Facts
| | |
| --- | --- |
| Favorite TV Show | Jalen & Jacoby |
| Favorite Movie | Enter the Dragon |
| Favorite Musician | The Foreign Exchange |
| Favorite Book | The Tao of Abundance |
| Favorite Meal | Hibachi Chicken and Shrimp |
| Favorite App | Shazam |
| Would Most Like To Visit | Cairo |
| Bucket List | Learn to play the piano |
| Hidden Talent | Public Speaking |