Matt Kallio
OFFICIAL #88
| | |
| --- | --- |
| NBA Experience | 1st season |
| Born | September 26, 1986 (Edmonton, Alberta, Canada) |
| Resides | Calgary, Alberta, Canada |
| HS | M.E. LaZerte (Edmonton, Alberta, Canada) |
| College | University of Alberta '08 |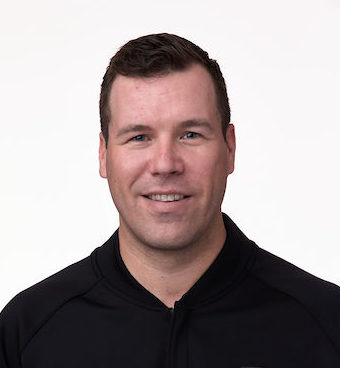 Matt Kallio (kal-LEE-oh) is in his first season as an NBA staff official. He refereed 10 regular-season games as a non-staff official during the 2021-22 NBA season.
Kallio officiated seven seasons in the NBA G League and four seasons in the WNBA. He has worked as a FIBA official since 2012, including assignments at the 2019 FIBA Basketball World Cup in China and the 2020 Sum- mer Olympics in Tokyo (which were held in 2021).
At NBA All-Star 2022 in Cleveland, he refereed the NBA G League Next Gem Game and the NBA All-Star Celebrity Game with fellow first-year NBA staff official Robert Hussey.
Kalio has extensive collegiate officiating experience in his native Canada. He worked for 12 years in the Canadian Collegiate Athletic Association (CCAA) and 11 years for U Sports, the national sport governing body of university sport in Canada.
Fun Facts
| | |
| --- | --- |
| Favorite TV Show | Game of Thrones |
| Favorite Movie | Good Will Hunting |
| Favorite Musician | Eric Clapton |
| Favorite Book | The Giver |
| Favorite Meal | Steak and asparagus |
| Favorite App | TripIt |
| Would Most Like To Visit | Portugal |
| Bucket List | Norwegian cruise |