Marc Davis
OFFICIAL #8
| | |
| --- | --- |
| NBA Experience | 21 seasons |
| Born | December 13, 1967 (Chicago) |
| Resides | Chicago |
| HS | St. Ignatius Prep. (Chicago) |
| College | U.S. Naval Academy |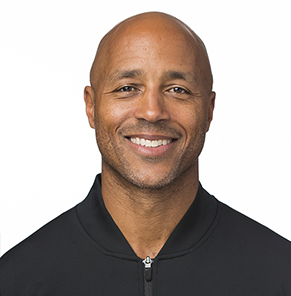 Marc Davis has officiated 1,216 regular-season games over 20 seasons as an NBA official. He has worked 118 playoff games, including 10 Finals games. He also officiated the 2014 NBA All-Star Game in New Orleans.
In addition to his NBA service, Davis has three years of CBA and collegiate basketball officiating experience.
In 2000, the Chicago native was the recipient of the Honorary Nate Humphries Award, an honor given by the Chicago Public League Coaches Association in recognition of enshrinement of an official into the Chicago Public League Hall of Fame.
Davis is an avid outdoorsman.