Jacyn Goble
OFFICIAL #68
| | |
| --- | --- |
| NBA Experience | 7th season |
| Born | February 22, 1981 (Miami, Fla.) |
| Resides | Miami, Fla. |
| High School | Coral Park Senior (Miami, Fla.) |
| College | Miami Dade Community College; Florida International University |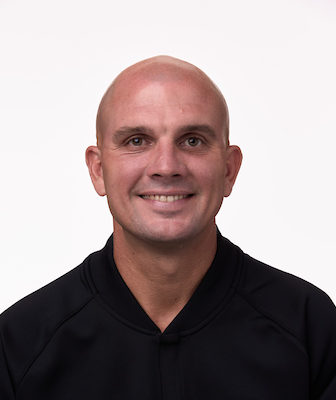 Jacyn Goble (JAY-sin go-BULL) has officiated 286 regular-season games and five playoff games in six seasons as an NBA staff official. 
Goble made his debut as a playoff official in the 2020-21 season. He worked the 2022 Rising Stars and All-Star Saturday Night at NBA All-Star in Cleveland. 
Goble officiated four years in the NBA G League, working the playoffs in 2015 and 2016 and the Finals in 2016.
Before becoming a full-time referee, Goble worked as a police officer for the Miami-Dade Police Department for 13 years.
Goble's brother, John, is in his 16th season as an NBA staff official. 
Fun Facts
| | |
| --- | --- |
| Favorite TV Show | Power |
| Favorite Movie | The Godfather |
| Favorite Musician | Marc Anthony |
| Favorite Book | Pirates in Blue |
| Favorite Meal | Veal Parmigiana |
| Favorite App | Netflix |
| Would Most Like To Visit | Tahiti |
| Bucket List | Roll own cigar in Cuba |