Gediminas Petraitis
OFFICIAL #50
| | |
| --- | --- |
| NBA Experience | 8th season |
| Born | February 5, 1989 (Kaunas, Lithuania) |
| Resides | Kensington, Md. |
| High School | Northwest (Germantown, MD) |
| College | University of Maryland '11 |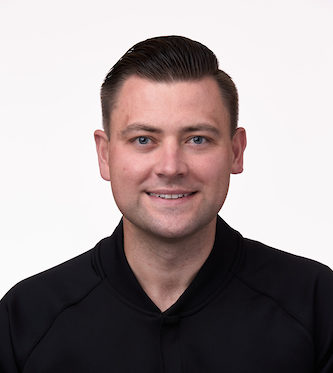 Gediminas Petraitis (geh-duh-MIHN-us pih-TRY-tis) has officiated 386 regular-season games and seven playoff games in seven seasons as an NBA staff official. 
In 2019, Petraitis made his playoff debut as an NBA official and refereed the Rising Stars at NBA All-Star in Charlotte. 
Petraitis officiated the 2015 NBA G League Finals as part of a three-year stint in the NBA's official minor league. He has also served as a FIBA referee.
Petraitis officiated three seasons at the collegiate level, mainly in the Big South Conference. He also worked in various Division II, III and junior college leagues. Petraitis began his officiating career at the high school level in Maryland, where he is a member of the officiating organization IAABO Board 12. 
Born in Lithuania, Petraitis graduated from the University of Maryland with dual degrees in Accounting and Finance. He became a U.S. citizen in 2015.
His father, Vidmantas, officiated college basketball games. 
Petraitis enjoys traveling and occasionally dusting off and playing his accordion.
Fun Facts
| | |
| --- | --- |
| Favorite TV Show | Narcos |
| Favorite Movie | Coming to America |
| Favorite Musician | Swedish House Mafia |
| Favorite Book | The Great Gatsby |
| Favorite Meal | Cepelinai |
| Favorite App | Peloton |
| Would Most Like To Visit | Iceland |
| Bucket List | Cycling in French Alps |
| Hidden Talent | Ballroom Dancing |