Ashley Moyer-Gleich
OFFICIAL #75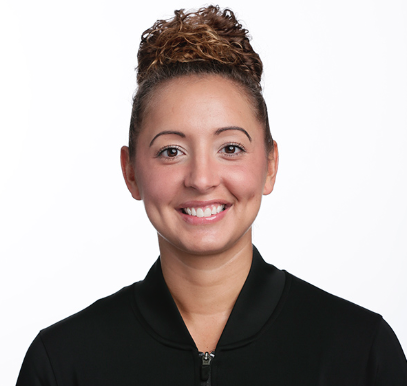 Ashley Moyer-Gleich (pronounced gLIEsh) is in her first season as an NBA official.
As of Nov. 15, 2018, when the NBA announced her promotion to full-time member of the league's officiating staff, Moyer-Gleich had officiated three regular-season games and two preseason games as a non-staff official. Her first regular-season assignment was in Minneapolis for a game between the Indiana Pacers and the Minnesota Timberwolves on Oct. 22, 2018.
She has officiated two seasons in the NBA G League, including the 2018 playoffs, and served as a WNBA referee in 2018. Moyer-Gleich has four years of collegiate officiating experience, with stints in the ACC, Atlantic 10, Patriot and Ivy League conferences, among others. She also has five years of high school officiating experience in Pennsylvania.
Moyer-Gleich played basketball at Millersville University in her native Pennsylvania, appearing in the Division II Sweet 16 in 2010.
Off the court, Moyer-Gleich likes to spend time outdoors with her family, plan events and take photographs. She also enjoys Bikram yoga and swimming