Matthew Boland
OFFICIAL #18
| | |
| --- | --- |
| NBA Experience | 15 seasons |
| Born | September 28, 1966 (Putnam, Conn.) |
| Resides | Manchester, Conn. |
| HS | Marianapolis Prepatory School (Thompson, Conn.) |
| College | Quinebaug Valley '90 |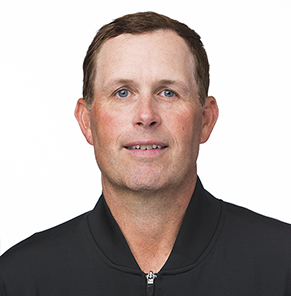 Entering his 15th season as an NBA official, Matt Boland has worked 814 regular season games. Prior to joining the NBA, he spent seven years officiating in the CBA, including the 1999, 2000 and 2001 CBA Finals. He also officiated for five years in the WNBA and worked the 2002 and 2003 WNBA Finals, as well as two years in the NBA D-League, working the 2003 Finals. Boland also has five years of USBL officiating experience, including the 1997 USBL Finals.
Boland officiated at the collegiate level for four years, working in the MAAC, Ivy, Northeast, TAAC and OVC Conferences. He also has high school officiating experience in his home state of Connecticut and worked two State Finals games in 1997 and 1998.
Boland's athletic accomplishments include being a member of the PGA where he played in several PGA tour events and still currently holds his PGA card. He spent time working as a teaching pro before joining the NBA staff. He also was a member of the 1986 New England Prep Champions Wilbraham Monson Academy Basketball team.
Boland served in the Connecticut National Guard from 1987-95, and was commissioned 2nd Lieutenant in July of 1990, then promoted to 1st Lieutenant in 1992. The Manchester, Conn. resident is a member of the Eastern Connecticut High School Basketball Board. He enjoys spending
his free time reading, traveling and playing golf.