Mark Ayotte
OFFICIAL #56
| | |
| --- | --- |
| NBA Experience | 14 seasons |
| Born | March 12, 1964 (Ishpening, Mich.) |
| Resides | Glendale, Ariz. |
| HS | Negaunee High School (Negaunee, Mich.) |
| College | Michigan Technological University '87 |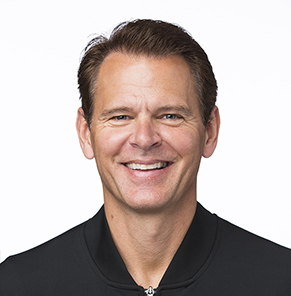 Mark Ayotte is currently in his 14th year as an NBA official and has worked 776 regular-season games and four playoff games. Prior to joining the NBA, Ayotte officiated in the WNBA for four years and a CBA official for three years. He also officiated in the NBA G-League for one year.
Ayotte has 12 years of collegiate officiating experience, having worked in the Pac-10, Big Sky and West Coast conferences. He officiated in the Pac-10 Conference Tournament and the Big Sky Conference Tournament, including the finals. Ayotte also was an official for the preseason and postseason NIT. He has 10 years of high school officiating experience in the state of Arizona.
Prior to becoming a professional basketball referee, Ayotte worked as a Systems Design and Test Engineer with AG Communication Systems. When not on the hardwood, Ayotte enjoys spending time with his fellow Yoopers in the Upper Peninsula of Michigan.