David Guthrie
OFFICIAL #16
| | |
| --- | --- |
| NBA Experience | 13 seasons |
| Born | May 21, 1974 (Athens, Ga.) |
| Resides | Charlotte, N.C. |
| HS | W.A. Berry High School (Birmingham, Ala.) |
| College | North Carolina State '99 |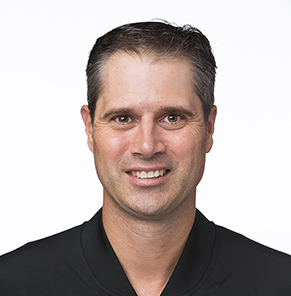 David Guthrie enters his thirteenth season after officiating 684 regular-season games and 26 playoff games. Prior to joining the NBA, Guthrie was an official in the CBA, NBA D-League and the New York City Pro Am. He participated in the D-League playoffs in 2003, 2004 and 2005 and the D-League championship games in 2004 and 2005. He officiated at the collegiate level in the ACC, SEC, Colonial, Southern, OVC, ASUN, Big South and SWAC conferences and participated in the 2003 and 2004 NCAA tournaments.
Outside of his life in basketball, Guthrie was a member of the Cincinnati Reds organization, playing professionally with the team in Princeton, W. Va., Billings, Mont., Charleston, W.Va. and Chattanooga, Tenn. He attended both Southern Union Community College in Wadley, Ala. and North Carolina State University on baseball scholarships.
He played in the Cape Cod Wooden Bat College Summer League for the Falmouth Commodores in 1994 and played baseball and basketball at W.A. Berry High School in Birmingham, Ala.
Off the court, Guthrie enjoys spending time with his wife, two sons and daughter along with playing golf in his new hometown of Charlotte, NC.